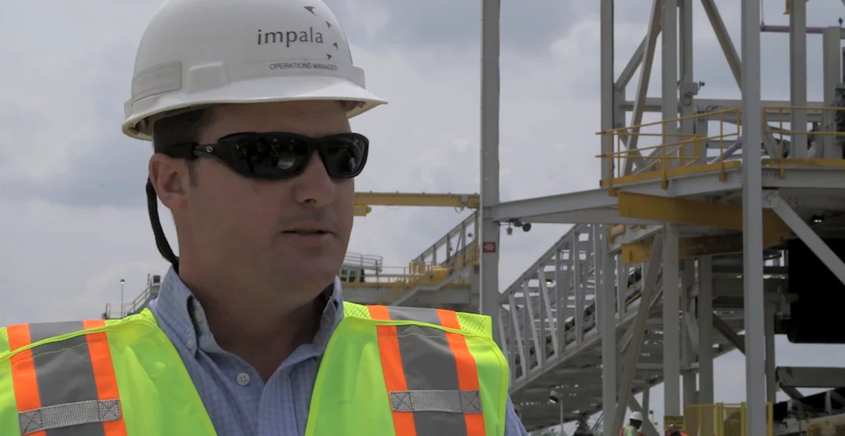 01 October 2015
Commissioning of the continuous barge unloader at Impala Terminals Burnside
Burnside Terminal, Louisiana - Reinventing best-in-class bulk logistics
Our state-of-the-art bulk facility connects the US inland river system and, soon, national railroads to our strategic location at mile marker 169 on the Lower Mississippi River. Our customers in the coal and petcoke producing heartland of the country benefit from flexible, multimodal access to the Gulf of Mexico with a facility designed specifically for more competitive international export via shipments to ocean-going vessels up to Capesize in class.
The expanded site, which Impala Terminals spent two years to refurbish and implement the latest technology, represents one of the top bulk exporting and alumina and bauxite handling facilities in the United States. The site still has considerable extra land available for further expansion. We have made significant steps to invest in and respond to the needs of the community, engaging with ongoing dialogue with local stakeholders, including state and local government representatives.
We have taken a large range of measures to minimise any potential environmental impact, including designing surface water retention ponds that are four-times greater than the regulatory requirement, implementing system designs that reduce potential emissions and installing modern systems for reclaiming and recycling surface water run-off. We have invested significantly at Burnside to date, demonstrating our commitment to creating the safest and most modern bulk facility in the United States.
8,000 mt
Per hour ship loader peak capacity
25,000 mt
Per day guaranteed load rate
600,000 mt
Contiguous storage space