Press Release
Dubai, UAE, 15.03.2017
Impala Terminals Middle East and Master Consol Line announce strategic partnership
Dubai, 15 March 2017 - Impala Terminals and Master Consol Line (MCL), a neutral Sea freight consolidator for freight forwarders, have entered into a strategic partnership for management of LCL (Less than Container Load) consolidation operations in Jebel Ali Free Zone. Whilst both organizations operate within the logistics industry in the region, their niche in specific areas of the business brings synergies to this partnership. 
"As a consolidator with business from a large network of partners across various countries, we wanted to focus on our core business of building a strong consolidation network and sales, whilst leaving the operational aspect to an experienced partner such as Impala Terminals" explains Olivier Laurent, Managing Director, Master Consol Line.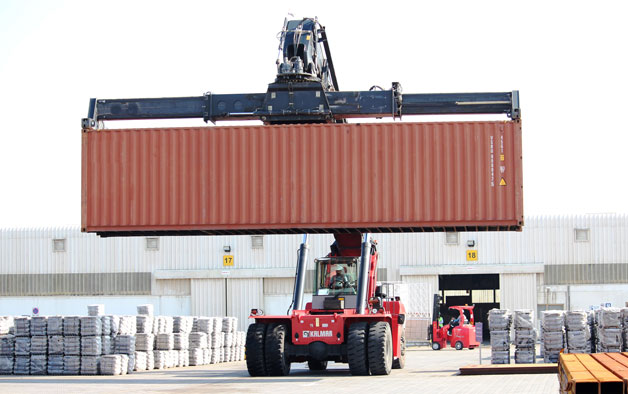 "This new partnership is a significant and positive step forward, and represents a strong alliance bringing together a great deal of experience and expertise from both companies. The synergies between the partners will enhance further the level of service available to MCL and its customers for its growing specialised consolidation service. This partnership also fits with Impala Terminals strategy to grow and expand our service offering in the Middle East," said Manu George Luke, General Manager, Impala Terminals Middle East.  "In the Middle East, Impala Terminals is strategically located in the Jebel Ali Free Zone offering warehousing and distribution solutions to its clients ranging from metals, steel, industrial raw materials, project cargoes, electronics, automotive, spares and other general goods."
For further information about the partnership visit:
http://edition.pagesuite.com/html5/reader/production/default.aspx?&edid=096868b9-a14b-47fb-bcad-92aef07c77c8
About Impala Terminals
Impala Terminals is a multimodal logistics provider focused on export-driven economies. It owns and operates a network of ports, port terminals and warehouses which, combined with its transport assets, provide end-to-end logistics solutions for dry and liquid bulk cargoes, general cargo and containers. Impala Terminals regional hub in the Middle East is located in the Jebel Ali Free Zone, one of the world's largest and most dynamic economic zones built around the Jebel Ali Port. Impala Terminals offer an array of supply chain solutions that facilitate the distribution of goods and commodities globally including complete storage and port service solutions for customers. A new racking system allows Impala Terminals to manage and handle cargoes efficiently.
About MCL
Master Consol Line offers consolidation solutions and our Focus is on Ocean Consolidation for the freight forwarding industry and we maintain a strict policy of neutrality selling to only freight forwarders. As a neutral entity, we work with a large network of partners and customers and are backed by a strong team of experienced professionals across the globe. MCL provides service on 86 weekly sailings from over 50 countries globally, destined to Jebel Ali. Their outbound consolidation from Jebel Ali features over 25 departures to 17 countries. Adding to this impressive tally, MCL's strategic tie-ups at connecting hubs, enables them toserve over 1000 destinations across the globe. Binding this complex network together is a sophisticated IT network that MCL has invested in.